Tile Display system
SY002 Showroom Display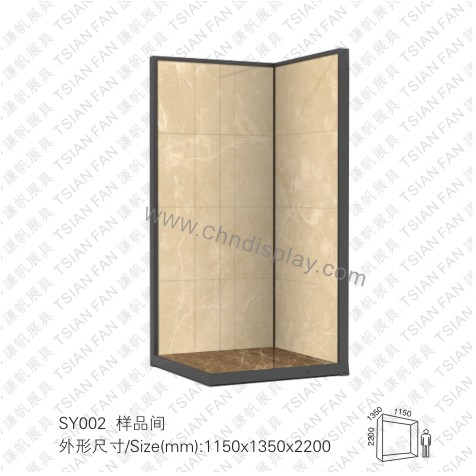 Product Name:SY002 Showroom Display
Appearance Size(mm):1150*1350*2200
Manufactured to your specifications, your size and thickness of samples you wish to show as well as many samples you wish to show and your color of finishes. As with all our stone tile showroom displays, this idea can be expanded or minimized to suit your specific needs.
We will be happy to quote the SY002 for you. The following questions will help give you an accurate quote.
1, What size Slabs will you be using in this display?
2,Will you need graphics?
3,What color do you prefer?
4,How many units or displays will you need?
TAG:Dimension Slab display rack,Stone Displays,Marble Displays,Grantie Displays,Ceramic Displays,Tile Displays,Mosaic Displays,Hardwood Displays,Lavabo Rack.
Related products