Countertop Displays
ST007 Countertop Displays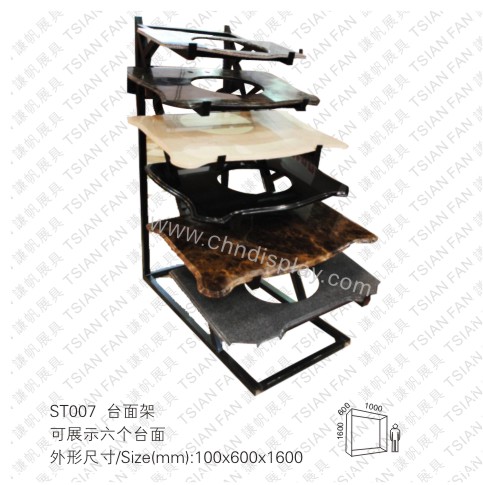 Appearance Size(mm) :100*600*1600
Number of Countertop : can display 6 pieces
It allows your customers to look through individual samples easily.
The very strong steel tube and sheet-metal structure are enough to hold up the demands.
Standard powder-coated colors are white and black. Custom colors also available.
Can be manufactured to fit any size and thickness, to hold more or less slabs -as you will
Shipped in very small package (reducing your shipping cost).

TAG:stone display rack,stone displays,ceramic displays,mosaic displays,Hardwood Displays,Dimension Slab Displays,Countertop Displays
Related products