Stair Tile Displays
SL004 Stair Tile Rack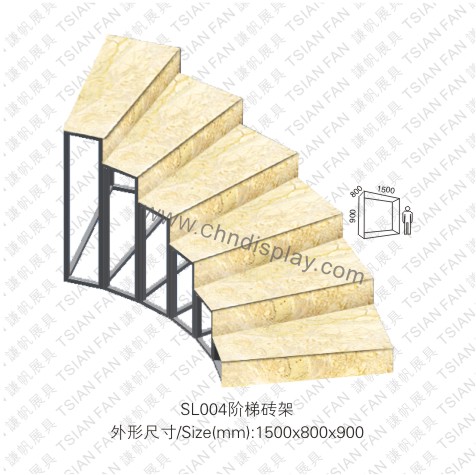 Product Name:SL004 Stair Tile Rack
Appearance Size/Size(mm):900*800*1500
The Stair Display Rack is designed with "knock-down" feature that requires no tools to assemble.
Shipped in a very small package reducing your freight cost.
The best thing about Chndisplay is our ability to respond so keep in mind that all these pre-engineered designs can be easily modified to fit almost any media you want to display.

TAG:Stair tile rack,stone tile rack , Stone Displays, Marble Displays, Granite Displays, Ceramic Displays, Tile Displays, Mosaic Displays, Hardwood Displays,
Related products