Simplified Type Rack
WJ004 Wooden floor display Rack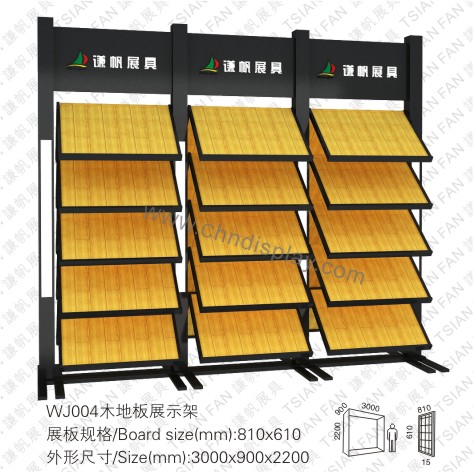 Product Name: WJ004 Wooden floor display Rack
Board Size(mm):810*610
Appearance Size(mm): 3000*900*2200
Capacity: can hould up of 15 pieces of hardwood floorings
Hardwood Flooring display can be manufactured to your specific needs and specifications. Can We will be happy to quote the product for you. The following questions will help give you an accurate quote.
• What samples will you be using in the display?.
• How many samples would you like to show in this display?
• How many units or displays will you need?

TAG:wood parquet display rack , hardwood flooring rack , wooden floor display rack ,timber floor rack,wood paprquet tile display rack
Related products